There are three versions of the first generation leica summicron 90mm f/2. The optical design is the same. The main difference is the appearance.
What I like the most about leica summicron 90mm f/2 is the design of the hood. When the lens cover is pulled out, the lens hood is pulled out one by one, and finally the lens cover is removed. I have never seen a lens with such a magical design. Later Leica summicron m90/2 E55 and 90 AA did not have such a design.
The biggest weakness of the 90mm lens is the long focusing stroke and slow focusing speed. Another big weakness is the weight and size. The 90mm lens is actually a very useful focal length, especially for street photography. There are many masters of street photography with 90mm lenses in history. In fact, 90mm lens is most suitable for portraits.
For a 90mm lens, the biggest problem is not the sharpness problem, but the hand shaking problem. The success rate of 1/8s is still very low, and 1/15s is not much better. An iron hand is better than sharpness, trust me.
leica summicron 90mm f/2 v1 vs v2 v4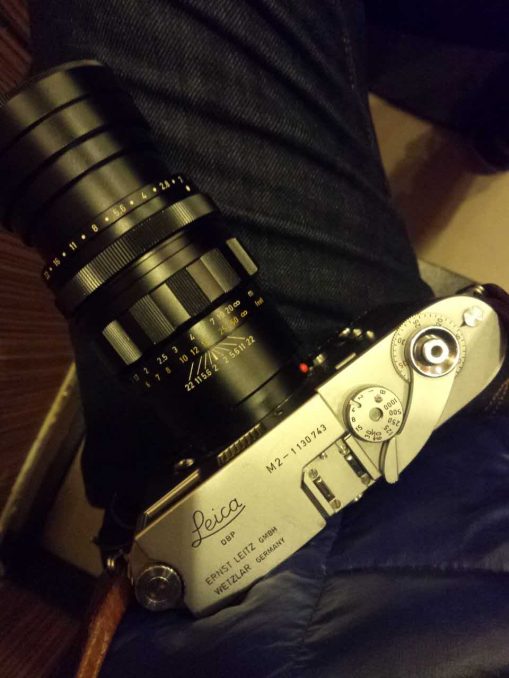 The more sensible choice is the second-generation summicron m90/2 E55. The price is similar, but v2 is more beautiful, lighter, and smaller. The cheaper 90/4 is more cost-effective.
90mm VS 75mm
The 75mm frame is a problem, and many Leica m cameras do not have a 75mm frame. Any Leica m camera has a 90mm frame.