Compared with the original G1, the G2 has improved autofocus performance and higher top shutter speeds of 1⁄4000 sec in manual mode and 1⁄6000 sec in aperture priority mode.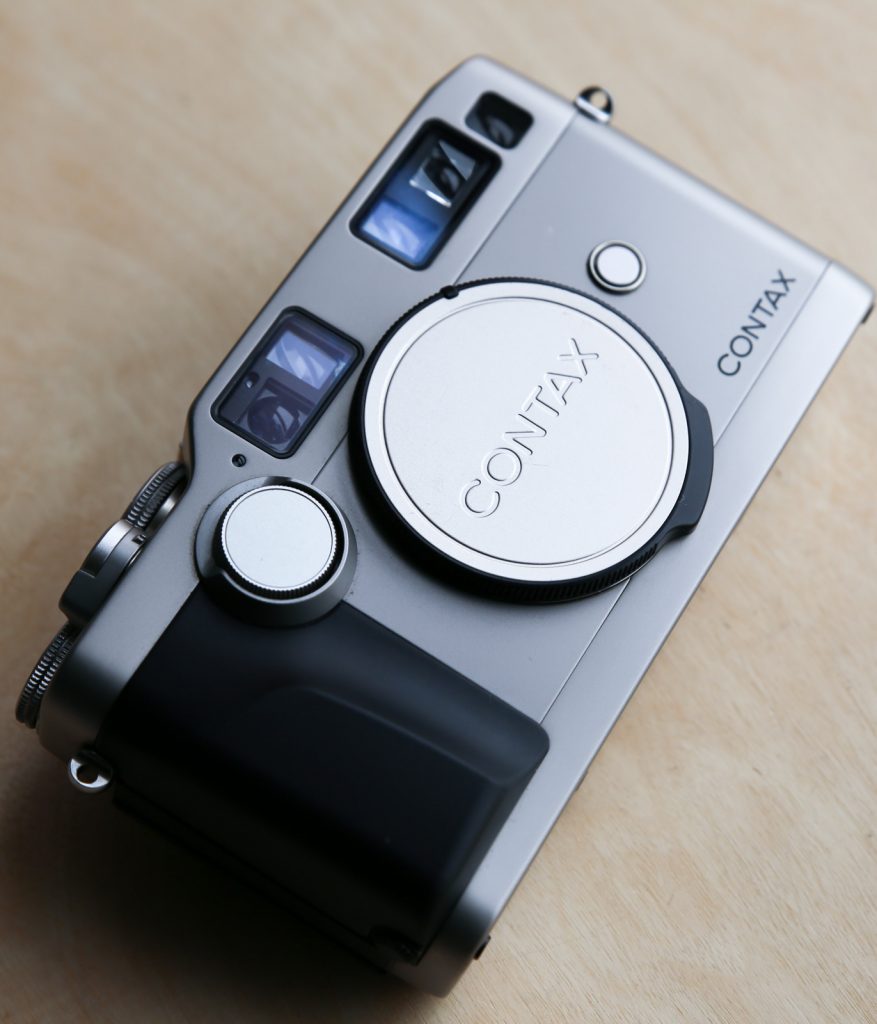 Focus lockable (press shutter halfway)
Viewfinder: real image type, linked with the mounted lens (28-90MM), magnification 0.57, coverage rate 90% (45MM.∞. diopter-1D), field of view frame (parallax automatic correction). ranging frame/measurement Digital display/shutter speed/exposure compensation, etc.

Fast door: electronically controlled up and down movement metal shutter, aperture priority AE 16—1/6000, manual X.B.16—1/4000 seconds, electronic Selfie (about 10 seconds)

Exposure control: SPD's TTL actual aperture metering method (automatically switch to external metering according to the lens used), aperture priority AE/manual two methods can be freely switched, AE linkage range EV1-19 (ISO100), external When metering, EV3— 19 (ISO100), film sensitivity ISO25-5000DX code is automatically set (can also be set manually)

Flash: Flash photography with automatic adjustment of the amount of light through a dedicated flash, X contact, dedicated flash contact, etc.


Film filming: automatic filming, automatic rewinding, continuous shooting, film rewinding halfway, bracket exposure
Power source: 3V lithium battery (CR2) X2
Data function: You can print the relevant data through the separately sold back (GD-2) that can print data: year, month, day, day, minute, and shooting. Data/writing of any fixed value can realize the function of printing data between film gaps
Others: built-in vision adjustment mechanism, using the adapter ring can use the lens of CONTAX SLR camera

Volume weight: G2 139X80X45MM, 560G
G2D 139X80X53MM, 595G
Time of sale: October 1996

Price: G2 163,000 yen
G2D 220000 yen
contact: i35mm@i50mm.com     © 2020 Zhao Zhenguo. All Rights Reserved.