Human beings cannot meet the future, otherwise no one will make so many beautiful film cameras. The contax brand has reappeared in the public eye. Contax T3 heats up first, and contax g2 heats up.
The contax g2 is a super cheap rangefinder camera, the autofocus version of the Leica m. Contax g is younger and more seductive than Leica m. If Leica m is "he", contax g is "her".
Cheap
Fuji X-PRO1 is more like a digital version of Contax G. Contax G was not cheap in the 90s, and now the price is very acceptable. A brand new Fuji X-pro series camera is several times more expensive than the Contax G2. If you like the experience of the X-pro series, you can treat contax g as its film version.
Porsche is responsible for the design
For people who are used to Leica, the electronic camera can easily be regarded as a toy. However, after all, contax g2 is also a brand of German Zeiss. The contax g2 is designed by Porsche. It is also a professional model in a rangefinder camera.
auto focus
The rapid autofocus of contax G2 surprised me. I didn't expect such a high-speed focusing system in the 1990s. The lineup of lens groups equipped at the time was also very strong: 16mm, 21mm, 28mm, 35mm, 45mm, 90mm. These lenses are very practical and the imaging is excellent.
Manual focus

Autofocus cameras are not good at taking pictures on the street. The Contax G2 is specially equipped with a manual focus dial, which is very useful for street photography.
Waste of film
I told my friends that I got a contax G2. He said it was a camera that wasted film. He was right, the film was finished soon, so fast. Autofocus, automatic filming, you just need to press the shutter.
G2 VS G1

G2 increases the focusing speed. G1 is very cheap. G21 white label cannot be used for G1 white label, G1 green label can be used. G2 supports all lenses.
Disadvantages
Counter liquid crystal leakage is a common problem. It is also a common problem that plastic handles will peel off.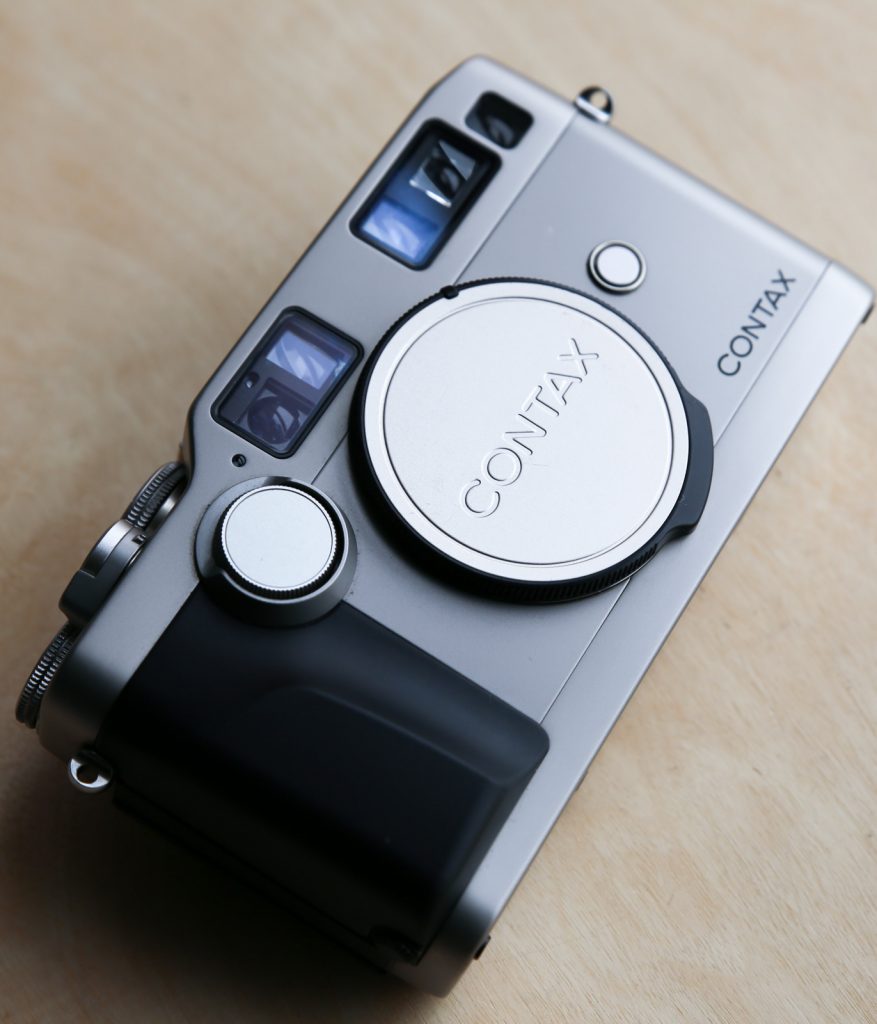 G2 technical parameters

Focus lockable (press shutter halfway)
Viewfinder: real image type, linked with the mounted lens (28-90MM), magnification 0.57, coverage rate 90% (45MM.∞. diopter-1D), field of view frame (parallax automatic correction). ranging frame/measurement Digital display/shutter speed/exposure compensation, etc.

Fast door: electronically controlled up and down movement metal shutter, aperture priority AE 16—1/6000, manual X.B.16—1/4000 seconds, electronic Selfie (about 10 seconds)

Exposure control: SPD's TTL actual aperture metering method (automatically switch to external metering according to the lens used), aperture priority AE/manual two methods can be freely switched, AE linkage range EV1-19 (ISO100), external When metering, EV3— 19 (ISO100), film sensitivity ISO25-5000DX code is automatically set (can also be set manually)

Flash: Flash photography with automatic adjustment of the amount of light through a dedicated flash, X contact, dedicated flash contact, etc.


Film filming: automatic filming, automatic rewinding, continuous shooting, film rewinding halfway, bracket exposure
Power source: 3V lithium battery (CR2) X2
Data function: You can print the relevant data through the separately sold back (GD-2) that can print data: year, month, day, day, minute, and shooting. Data/writing of any fixed value can realize the function of printing data between film gaps
Others: built-in vision adjustment mechanism, using the adapter ring can use the lens of CONTAX SLR camera

Volume weight: G2 139X80X45MM, 560G
G2D 139X80X53MM, 595G
Time of sale: October 1996

Price: G2 163,000 yen
G2D 220000 yen
Image Simples